kim [at] scriven [dot] com
(617) 325-3966
patchontech.com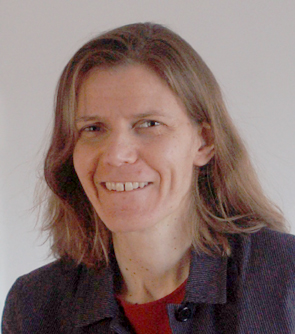 Kimberly Patch is a writer, editor, user interface expert, software developer, and musician.
Kim is a contributing editor for The Conversation's investigative unit.
She also consults as a Technical Editor for PBS FRONTLINE's Transparency Project, which publishes interactive versions of documentaries and interactive transcripts of source interviews that are shareable at the quote level. The Putin Files project included 70 hours of interactive source interviews from the documentary Putin's Revenge; subsequent FRONTLINE Interviews projects include Trump's Showdown, The Facebook Dilemma, Supreme Revenge, Zero Tolerance, America's Great Divide, Amazon Empire, The Choice 2020, and America After 9/11.
Kim wrote the Columbia University Graduate School of Journalism case study about the New York Times paywall.
Kim is is also an Invited Expert for the World Wide Web Consortium (W3C) Accessibility Initiative. She is co-facilitator of the Mobile Accessibility Task Force and was an editor for the User Agent Working Group. She has worked as an accessibility consultant, including helping Pearson Education enable speech input for math education software.
From October 2014 to August 2019 Kim was Lead Researcher for the Rutherfurd Living History program at Duke University's DeWitt Wallace Center for Media & Democracy. She conducted user and technical research, and architected the InSite workflow and publishing system. The open-source publishing system enables interactive transcripts that can be shared at the sentence level, in context. Details: Patch On Tech: Interactive Transcripts Page.
In 2005, Kim founded Redstart Systems, a company dedicated to improving the speech interface. Redstart Systems produced Utter Command, an add-on to Dragon NaturallySpeaking. The technology she developed for Utter Command is patented.
In 1999, Kim cofounded the science and technology Web publication Technology Research News. During its run as a weekly newswire and Web publication from 2000 to 2005, TRN grew to over 650,000 page views per month and achieved a Google PageRank of 8, equal at the time to Discover and Scientific American. MIT's Technology Review carried TRN's news brief feed on its website from 2003 to 2004.
Earlier, Kim founded the Internet beat as a Senior Editor at PC Week, and was a metro reporter in Washington D.C. for United Press International. She has freelanced for many publications and news services including the Associated Press, Reuters, the Boston Globe, the San Jose Mercury News, Computerworld, Popular Mechanics, Nature Biotechnology, Technology Review, CIO, InfoWorld, Information Week and Network World.
She has given presentations at AccessU, the Assistive Technology Industry Association (ATIA) conference, the Computation + Journalism Symposium (C+J), Closing the Gap, CSUN, Harvard University, I Annotate, Macworld, MIT IAP, the MIT Venture Capital Conference Entrepreneur Showcase, SpeechTEK and SpeechTEK West.
Kim plays fiddle for Louder Than Milk, and Andrew Innes and the Reluctant Ramblers; and played fiddle for the Creek River String Band, and violin with the Boston Chamber Symphony.
Kim began using speech recognition software in 1994 after she was hit with repetitive strain injuries. To learn more about her experiences, see Greetings from planet RSI: an attempt to explain what it's like to have hands that hurt all the time and Advice from planet RSI: how to get better.
Projects, Presentations and Writing
Selected Writing/Video
Behind the scenes of the investigation: Heists Worth Billions
The Conversation, June 21, 2023
The Patch on Tech blog
Neural dust swept up in latest leap for bioelectronic medicine
Nature Biotechnology, March 10, 2021
The research and story behind InSite, a workflow and open-source publishing system for interactive transcripts developed at Duke University:
Part 1 – The Interview: a report
Part 2 – InSite: a guide for recording, transcribing and publishing interviews

Salvation or Mirage? The New York Times Paywall
Case Consortium @ Columbia, June 2014
Case study PDF
Epilogue PDF
Projects
Short Text
A way to speed and neaten written text – both handwritten and typed.
InSite
A workflow for recording, transcribing and organizing interviews, and an open-source system for publishing interactive transcripts.
Speech Input
Information about speech input, how Kim has improved it, and the way she uses it.
Invited Papers and Presentations
Making Input Efficient: Speech and Short Text (slides)
AccessU, May 19, 2021
InSite and Short Text (abstract)
Reaching Into an Interview and Speeding Input
Computation + Journalism Symposium, February 19, 2021
The InSite System: Enabling Transparency with Searchable, Shareable Interactive Transcripts (PDF, slides)
I Annotate, June 6, 2018
Including Speech Input Users:
What's frustrating, what's needed – 2018 update (PDF, slides)
AccessU, May 16, 2018
Accommodating Speech Input: Challenges and Best Practices
Harvard University, August 14, 2017
Including Speech Input Users: What's frustrating, what's needed
AccessU, May 17, 2017
The InSite System: Record, Transcribe, Organize, Publish, Navigate, Share
The third annual StoryLab Micro-Conference, Northeastern University, February 7, 2017
Siri and Beyond: Using Speech and More to Control your iOS Device
MIT IAP Seminar, January 14, 2015
Speech Input and Web Accessibility
Knowbility's AccessU at CSUN, February 27, 2012
Leveraging the Accessibility Community as an Asset for Universal Design
Notes from the Boston Accessibility Unconference, September 17, 2011
Where Does Speech Input Make Sense? Lessons from the Desktop
AVIxD 2011 Workshop on Voice Interaction Design, January 23, 2011
The User Context: Aligning System and User Behavior
W3C Workshop on Conversational Applications: Use Cases and Requirements for New Models of Human Language to Support Mobile Conversational Systems, June 18-19, 2010
Web Accessibility: Taking Control with Speech
ATIA 2009 Chicago, October 31, 2009, and ATIA 2010 Orlando, January 28, 2010
Making Speech Commands Work Well on the Desktop: It's All About Steps
Closing the Gap, October 16, 2008
Difficult Web sites demos
AVIOS New England meeting, March 19, 2008
Pardon Me, Your Computer's Showing: Using Speech to Speed and Streamline Desktop Computing
SpeechTek West 2007, February 22, 2007
When Natural Language Isn't: The Need for a Dedicated Speech Interface
SpeechTek 2006, August 8, 2006
It's All about the Interface: Speech Recognition That Works for Both Human and Computer
MIT IAP Seminar, January 17, 2006
Technology Research News
Kim wrote hundreds of articles about emerging technologies from 2000 to 2005. Here are her interface-related articles:
Memory mimic aids reading
May 4/11, 2005
Conversational engagement tracked
December 1/8, 2004
Coincidences set up mental error
February 11/18, 2004
Eyes off, screen off
July 30/August 6, 2003
Software referees group calls
June 18/25, 2003
Interface gets the point
January 1/8, 2003
Software turns reading into writing
September 4/11, 2002
Virtual reality gets easier
November 7, 2001
Correction choices key for speech software
September 5, 2001
Interface lets you point and speak
July 25, 2001
Muscles tapped for virtual input
February 7, 2001
Integrated inputs improve interactivity
September 13, 2000
Hearing between the lines
July 19, 2000
Other selected Technology Research News articles:
Physics maps city complexity
June 29/July 6, 2005
Camera sees behind objects
June 1/8, 2005
Programmed DNA forms fractal
April 6/13, 2005
Tool turns English to code
March 23/30, 2005
Humanoid robots walk naturally
February 23/March 2, 2005
Video organizes paper
January 12/19, 2005
Fluid chip does binary logic
October 6/13, 2004
Jolts turn liquid to solid
November 19/26, 2003
DNA plays tic-tac-toe
August 27/September 3, 2003
Implant links nerve cells to electronics
July 24/31, 2002
Five percent of nodes keep Net together
May 23, 2001
Biomotor powers propeller
December 6, 2000
Pop-up books meld real with virtual
October 4, 2000
DNA strands form nano-machine
September 6, 2000
Older Freelance Articles
The walls have eyes — and ears and…
The Boston Globe, July 20, 1998
Speech recognition makes some noise
InfoWorld, February 2, 1998
Engine to Burn Water
Popular Mechanics, December 1994
Skepticism over Sunscreens
The 1994 Information Please Almanac
Trash for Lunch
The 1994 Information Please Almanac
Virtual Reality Meets the PC
San Jose Mercury News, April 11, 1993
Mayors Confer on City Design
Technology Review, November/December, 1992
New Prices, Sales Ideas in Works at Digital
The Boston Globe, September 30, 1992
The PC is in the Mail
San Jose Mercury News, May 10, 1992